No full year calendar goes without a matching monthly calendar and after publishing the 2017 Full Year Calendar MS Excel template, we decided to follow with monthly calendars. But this time, we are featuring 3 styles of this free Excel template in just one post: The light, the bold, and the wall styles. While all these templates have the same functionality, the appearance and visual designs are quite different and appropriate for distinct occasions. Needless to say that all of the 3 templates are ready for print.
Have a peek at screenshots from the 2017 Monthly Calendar Excel Template: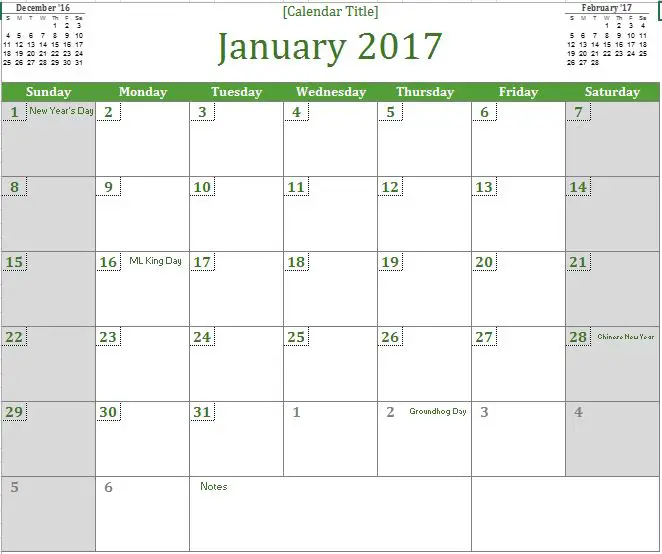 Functionalities:
All of the above shown Excel templates have 12 sheets; 1 sheet for every month. Public holidays are marked in the calendar and there is a small place for notes in every month. In addition, you have a small preview of each month's previous and next month so that you can better plan ahead or work on the schedule of this month in connection with the last days of last month.
Styles:
The 3 styles of these free MS Excel templates are quite self-descriptive and preferences are based purely on taste. Please note that functionality-wise they are all the same. Have fun with these free 2017 Monthly Calendars.
Download your free Excel template "2017 Monthly Calendar" here:
[give_form id="853″]
Similar free templates online:
I made a quick search for similar free Excel templates and found some helpful URLs. Hope you find them useful too: