According to my research, I have found out that there is a need for attendance record Excel templates. They can help you register the presence of students. Therefore, I have designed Excel templates for this purpose.
Have a look at the screenshot of the attendance record excel template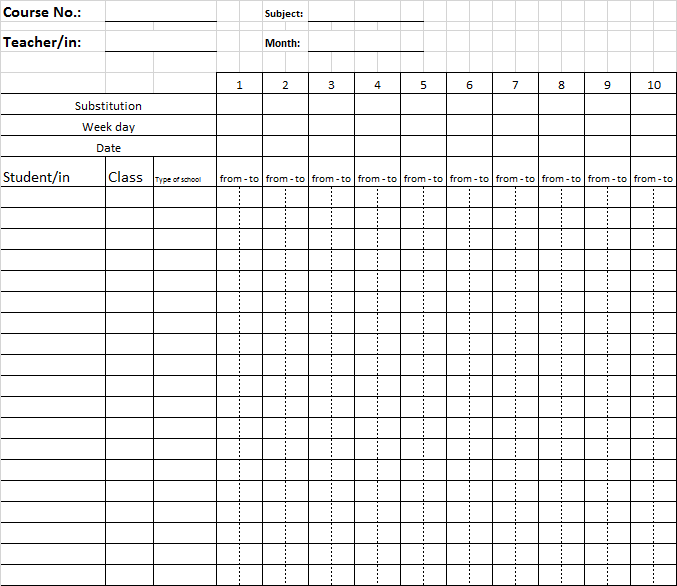 Download the attendance record template for free



Here you may find this template in different file formats (.xls, .xlsx, .xltx, and zip). Please, the users of Internet Explorer should pay attention to the fact that direct download of .xls files may fail to function in your browser, that's why you have to choose a zip file.
[give_form id="853″]
More attendance record templates in the network
A little research showed that there are other good attendance record templates to download: