A reader expressed the wish for a birthday list, via which one can see how long it will be until the next birthday of a person. In addition, round birthdays should be highlighted in color.
Since this template is certainly also interesting for others, I make you available online here.
Table of Contents
How does the birthday list work?
Download Excel file at the end of the article.
Open the file with Excel or another spreadsheet management program.
Enter your own persons with date of birth in the first two columns, or delete the existing ones.
Done – Excel will automatically calculate all the remaining data.
Screenshot of the birthday list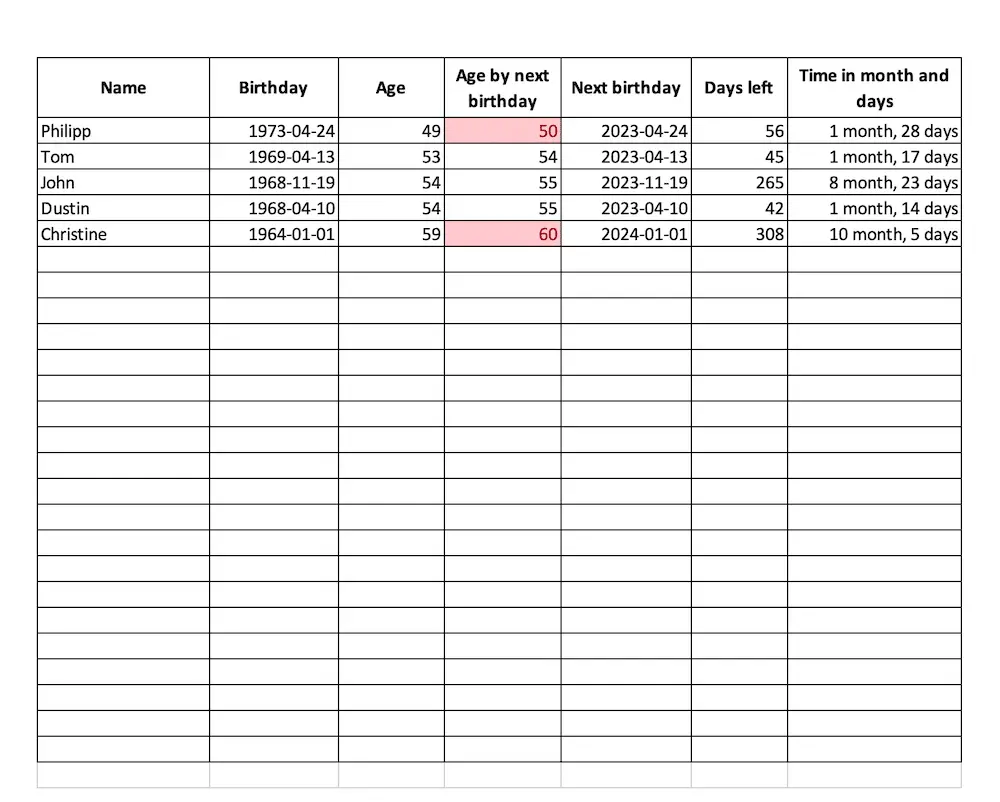 Download Excel template for automatic age calculation and number of days to next birthday.
Here you can download the template for free.
If you like my templates, I'm looking forward to a little donation 🙂
This article is also published in German: Geburstagsliste mit automatischer Altersberechnung.
Other birthday lists on the Internet