Today I have released a duty roster, staff deployment plan or plan of work, depending on the way you want to call it 🙂
The duty roster is divided into 7 spreadsheets – one for each day of the week. There you will find three shifts into which you can enter an employee. As always, this Excel template is free and can be downloaded in different Excel file formats. But first, please, preview.
Have a look at the screenshot of the duty roster excel template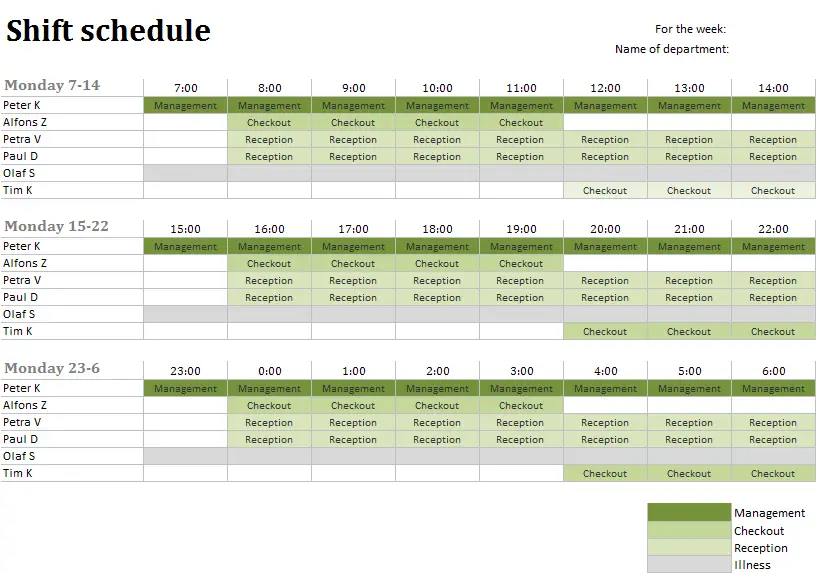 Download the duty roster template for free



Here you may find this template in different file formats (.xls, .xlsx, .xltx, and zip). Please, the users of Internet Explorer should pay attention to the fact that direct download of .xls files may fail to function in your browser, that's why you have to choose a zip file.
More duty roster templates in the network
A little research showed that there are other good duty roster templates to download: