Every one of us has insurance contracts. Depending on your country there are many types of insurance:
health insurance
pension insurance
car insurance
liability insurance
social insurance
accident insurance
disability insurance
life insurance
house insurance
even insurance for funeral expenses already exists
With so many insurance and associated companies, it's no wonder that you quickly lose track.
To improve the overview, this template was created. Simply enter the type of insurance, type, provider, closing date, agent or consultant, number, duration and method of payment and costs. Under remarks, you can still record in which folder you keep the documents.
Preview of your personal insurance contract management with excel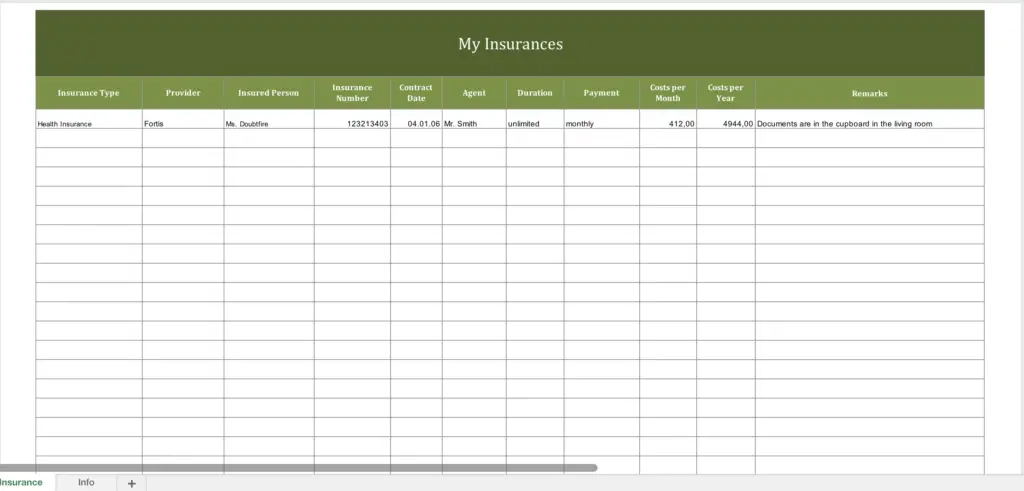 Free download of the insurance-spreadsheet
As usual, these templates are available as xlsx and xltx files as well as zip.
I recommend users of Internet Explorer to download the zip file, as the others may not be recognized by Windows as an Excel file.