The Monthly Household Budget free template, helps you to set up your monthly budget professionally, without the need to seek out professional help. Don't let the easy to use and friendly user interface fool you. It is fully packed with tons of functionalities.
In fact, if you are planning to buy a car, save for your retirement, or just want to keep track of how you (or anyone else for that matter) spend your hard-earned money over the month, this free Excel template is one of the easiest and most functional options out there.
Have a peek at screenshots from the Monthly Household Budget Excel Template: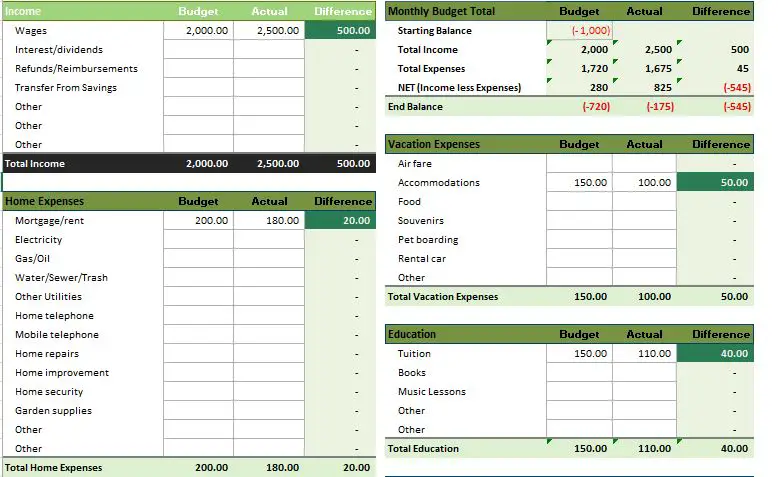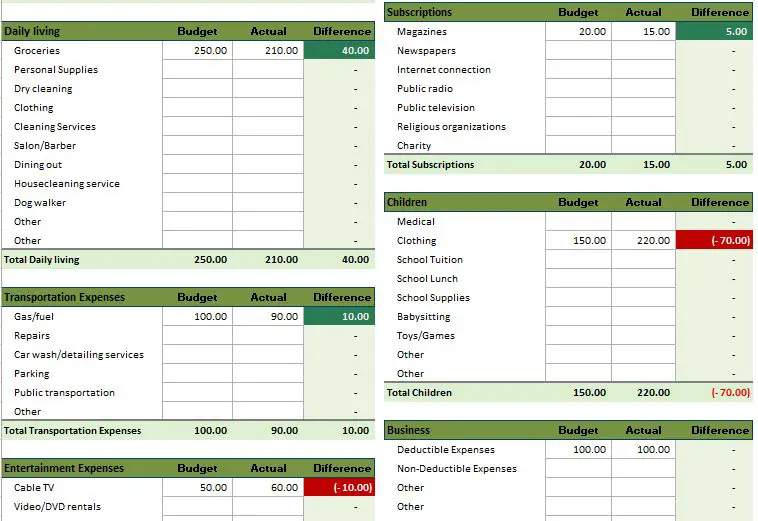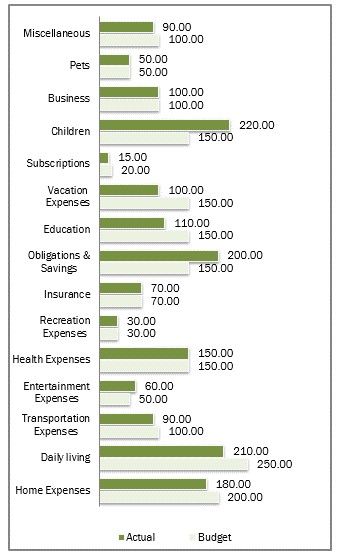 Functionalities and how it works
This free Excel template consists of a lot of tables and a graph. All the tables have four columns, Subject, Budget, Actual, and Difference. And every table has a special purpose.
In the income table, you enter your income from different sources. Then you enter your planned and actual expenses in different tables like the Home Expenses, Daily Living, and Transportation Expenses table. At the end, you can view your total balance in the Monthly Total Budget table.
In addition to the tables mentioned above, there is also a graph to the right of the Excel template that gives you an overall look about how your planned and actual budget compare against each other.
Download your free Excel template "Monthly Household Budget" here:
Similar free templates online:
I made a quick search for similar free Excel templates and found some helpful URLs. Hope you find them useful too: