In addition to the holiday planner, an out of office list for holiday replacement is also very useful. With this template, you can record all the important things to do during your absence.
In addition, you give your representation the possibility of recognizing via the transfer list
what the project status is,
how the contacts are called and how best to reach them.
Which meetings visited and
which deadlines have to be met.
As the access data are and
whether a key handover is necessary.
Make sure to inform your employees in good time about your vacation and set up an absence notice, so that your e-mails will not go unanswered.
Of course, this Excel template is also downloadable for free and without registration ?
Preview of the holiday transfer list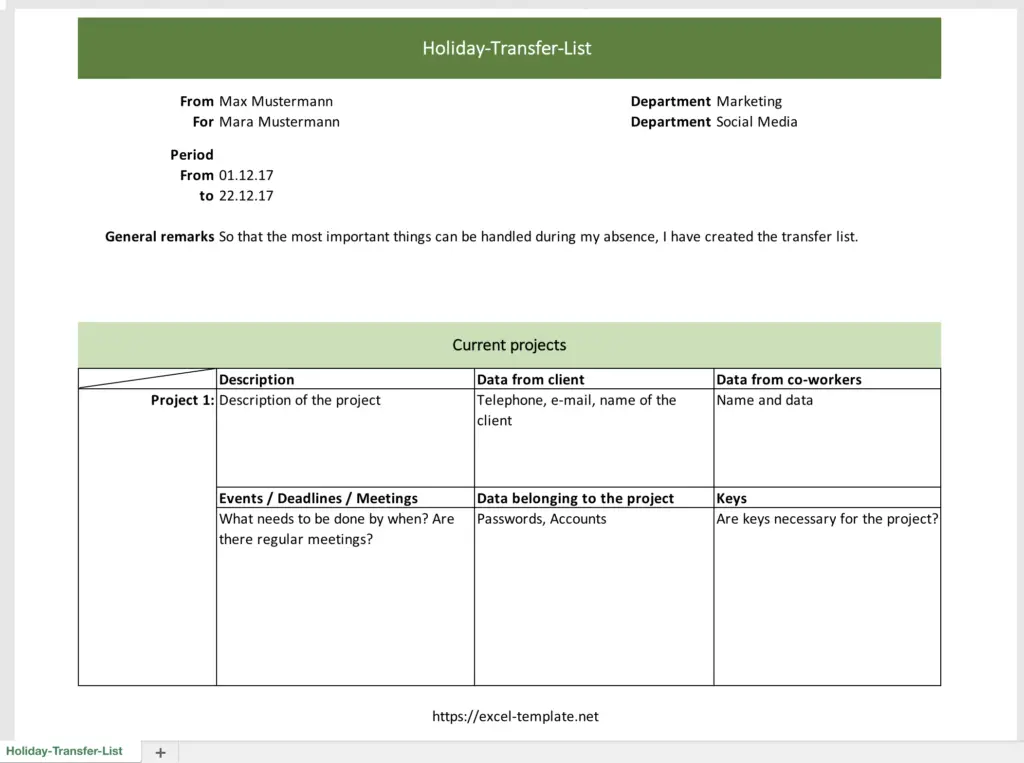 Free download the list for vacation replacement with Excel
As usual you will find the Excel file and Excel template for downloading here. Internet Explorer users please use the zip file.




Other things that are useful for holiday preparation: