When I researched what people search for on my website, I got aware that they need a phone list.  I have decided to complete it quite fast in order to make it available in the shortest time possible. It is very simple, but you have all necessary fields and columns in a common form of the Excel template 🙂
As usual, the template is free.
Have a look at the screenshot of the phone list excel template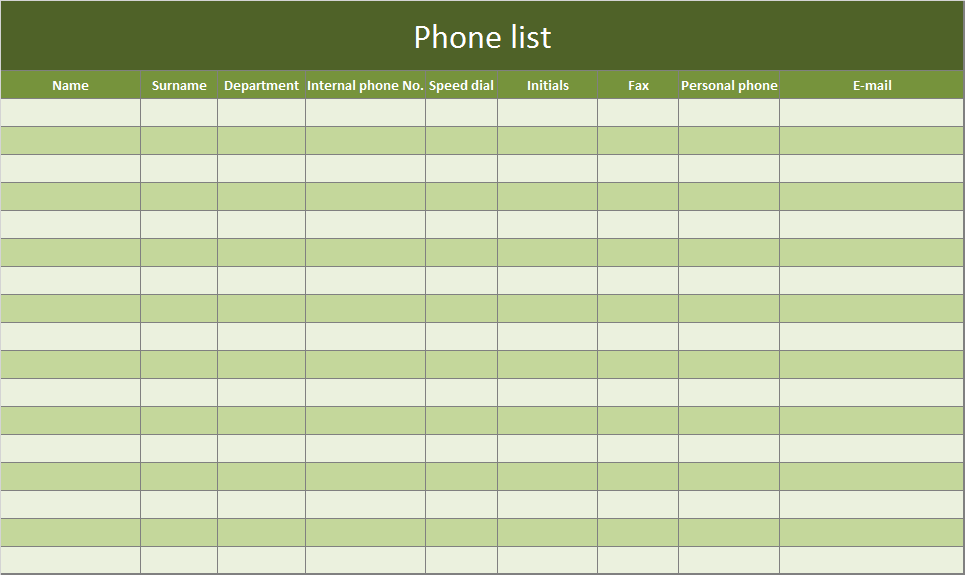 Download the phone list template for free




Here you may find this template in different file formats (.xls, .xlsx, .xltx, .pdf and zip). Please, the users of Internet Explorer should pay attention to the fact that direct download of .xls files may fail to function in your browser, that's why you have to choose a .pdf or zip file.
[give_form id="853″]
More phone list templates in the network
A little research showed that there are other good phone list templates to download: