Managing one's time or one's employees times can turn into a hassle that takes too much time and makes you unproductive. In this week's free Excel template we present you another workbook that enables you to keep track of your own weekly working hours or those of your employees.
This MS Excel template is very easy to use and saves you the complications of sophisticated worksheets that take a whole day to learn how they work.
Have a peek at the clean and minimalistic style of the Time Sheet Excel Template: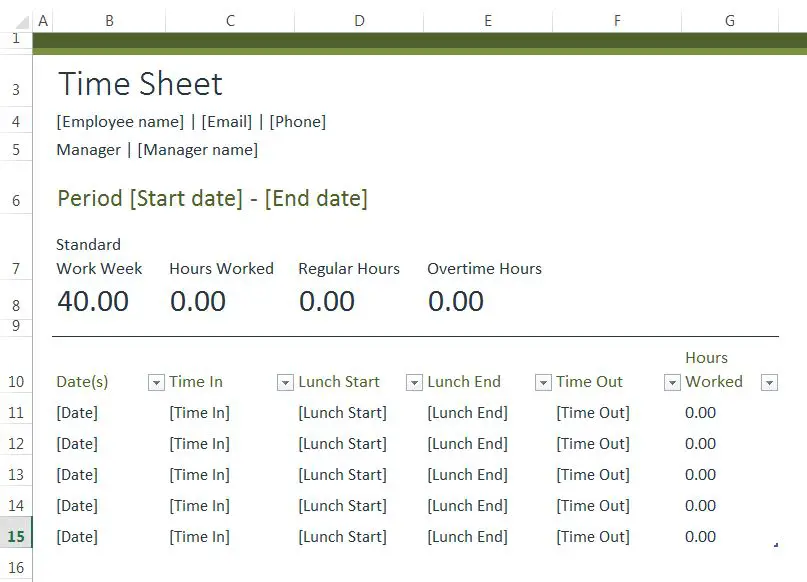 To use this free Excel template you just need to enter you standard work week hours. Then, on a daily basis, you enter the date, the time you started the work (Time in), the time you started your launch (Launch Start), the time you ended your launch (Launch End), and the time you ended your work (Time out).
Based on this information, the worksheet automatically calculates the hours you worked on that particular day, the overall hours you worked on that week and how much of the hours are regular and how much overtime. I suggest you download the Time Sheet free Excel template and try it to get a better feel for how easy it works.
Download your free Excel template "Time Sheet" here
[give_form id="853″]
More time sheet templates online:
I made a quick search for time sheets and found some helpful URLs. Hope you find them useful too: