This time I offer you one more list as Excel template. This template will help you catalog your software, keep track of your software licenses, registration numbers, usernames, passwords and Internet addresses.
However, the username is not always important for the software catalog; Adobe software is directly connected to a username or e-mail address. Other software online services, such as Dropbox, work by sending an e-mail and password combination.
As usual, you can download this Excel template free of charge.
Have a look at the screenshot of the software list excel template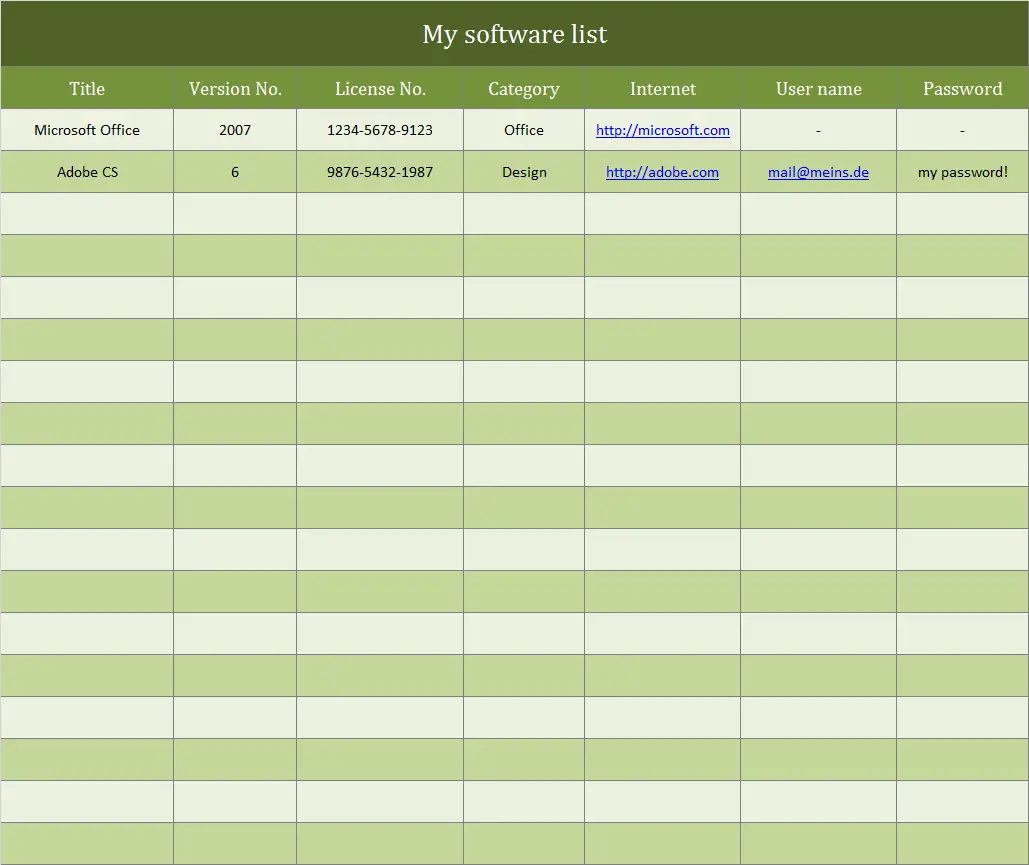 Download the software list template for free
If you like my templates, I'm looking forward to a little donation 🙂
More software list templates in the network
A little research showed that there are other good software list templates to download: