Have you ever hosted and managed an event where tickets are sold for participants? You can always outsource the job or use some online service, but for small events that are hosted by a family or a family run small business, it is in many cases better to keep it local and handy.
Our Ticket Sales Tracker free Microsoft Excel template helps you to easily track different types of sold tickets and the resulting income.
The Ticket Sales Tracker MS Excel template enables you to set different costs for different types of tickets including Adult, Child and Discounted and will automatically show you the total number of sold tickets and the total resulting income.
 Have a peek at screenshots from the Ticket Sales Tracker Excel Template: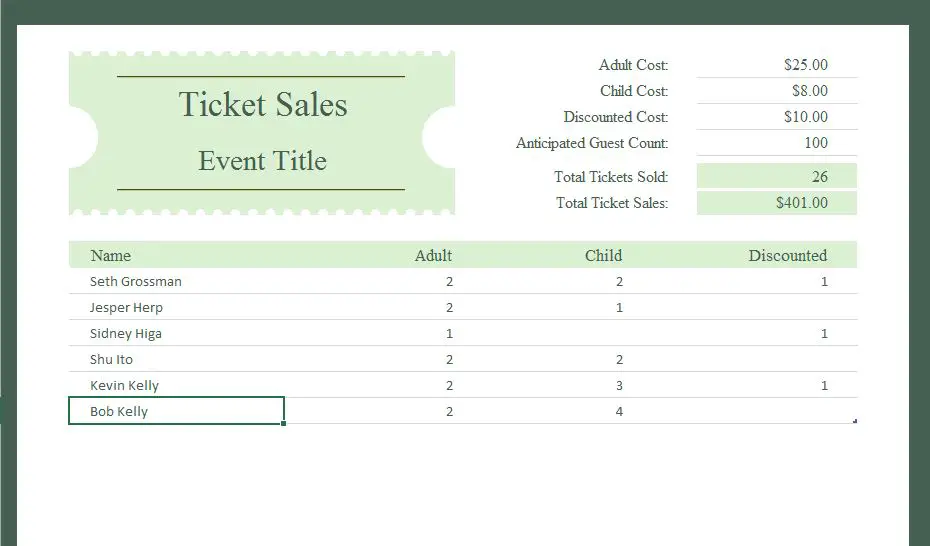 Download your free Excel template "Ticket Sales Tracker" here:
[give_form id="853″]
Similar free templates online:
I made a quick search for similar free Excel templates and found some helpful URLs. Hope you find them useful too: