The company-reception, porter or security has to record who, when and for how long a visitor stays in the company, the museum or another institution. Therefore a company-visitor-list is very helpful I think. so I build one 😉
It's really simple. Download the excel-sheet or pdf, print it out and fill it out each time a visitor is coming to your company or institution. Don't forget to let it sign by that guest.
Preview of the company-visitor-list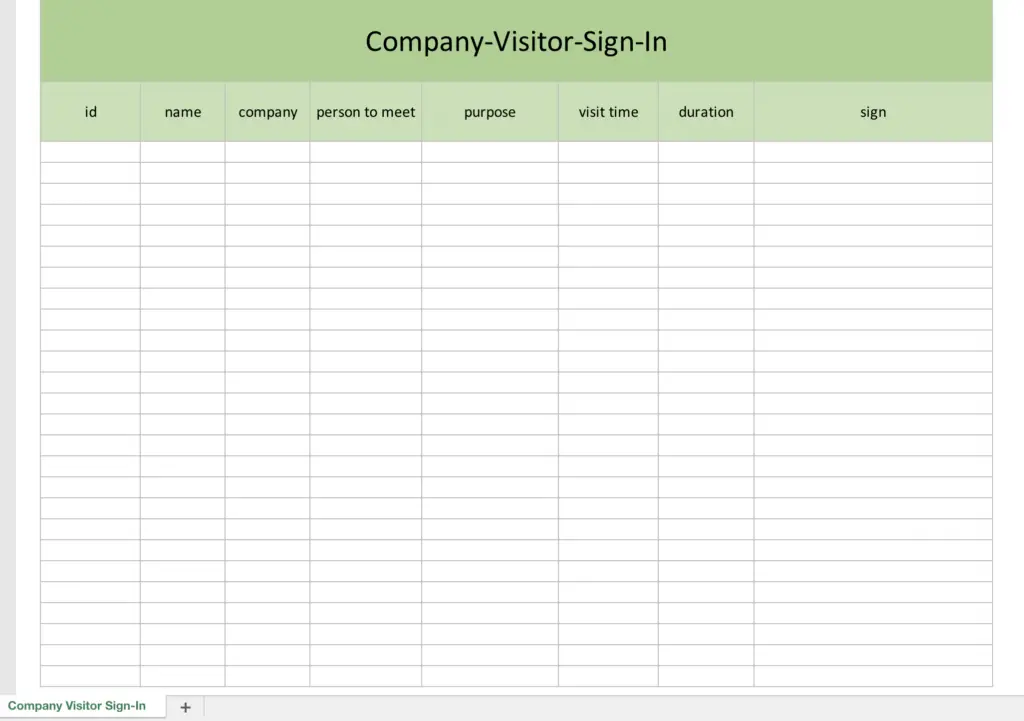 Free download of the excel-visitor-list
As usual, these templates are available as xlsx and xltx files as well as zip.
For those who do not want to work with Excel, there is still a PDF to download. This can be opened with the Acrobat Reader and conveniently printed.
I recommend users of Internet Explorer to download the zip file, as the others may not be recognized by Windows as an Excel file.




Other links that are useful to register each company-visitor
And don't forget about the policies: