Managing more than a few projects at the same time is quite a feat that can bring you headaches. People usually forget meetings, miss deadlines and end spending more time managing than doing actual work. This is where the overhead becomes more than the real work and you won't be productive anymore and start wasting your own and your teammates valuable time down the road.
Addressing this very problem, we have created a nice and simple free Excel template that enables you to manage your team in an orderly manner. In my humble opinion, just the calm colors of the design are soothing and give one the required calm to face the daily hassles of a turbulent working day.
Have a peek at the nice styles of the 4 Week Project Timeline Excel Template: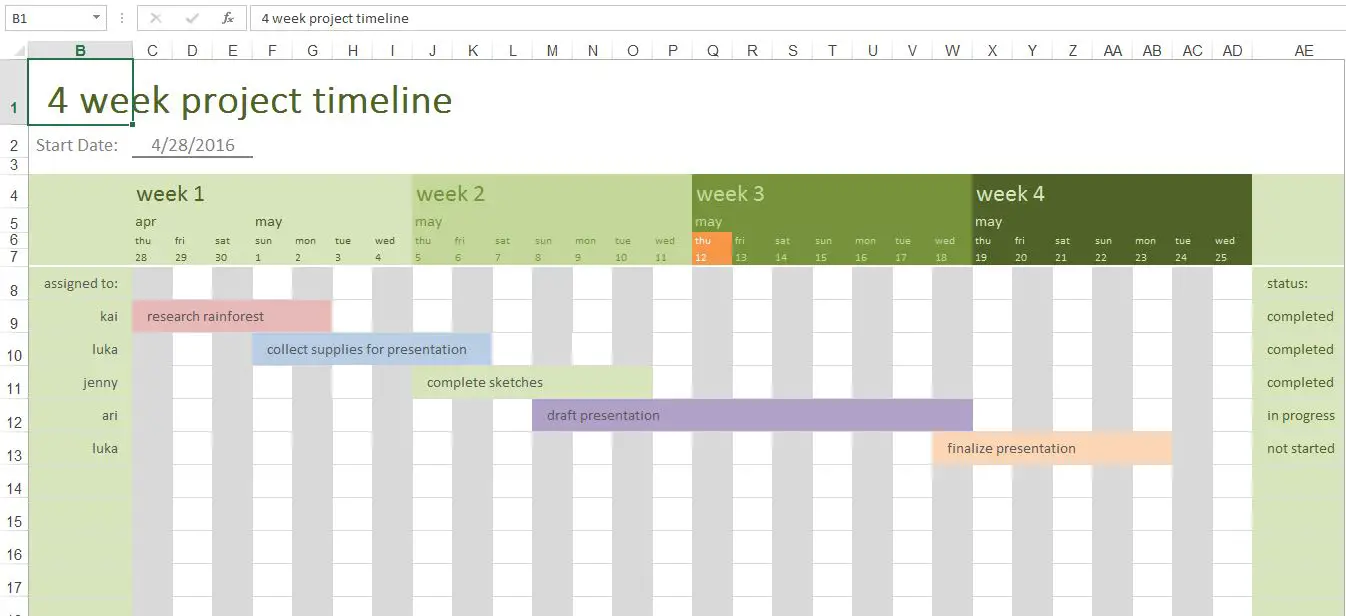 Tracking project deadlines and their statuses is very easy with this Excel template. You just need to enter the start date of the project, specify the participating team members and finally add their assignments and responsibilities to the project calendar. Now to keep track of the progress, you just need to update the statuses throughout the project.
Download your free Excel template "4 Week Project Timeline" here
[give_form id="853″]
More project timeline Excel templates online:
I made a quick search for project timelines and found some helpful URLs. Hope you find them useful too: