In this post I provide you with templates for a monthly calendar in Excel and PDF format. With this calendar you can plan the year 2023 comfortably and free of charge.
Table of Contents
How to use the monthly calendar for 2023?
At the end of the article, you will find two files to download: An Excel version and a PDF version of the calendar.
If using the Excel file, open it with your spreadsheet program (probably Excel; or if you prefer alternative software, OpenOffice or LibreOffice. Apple users can also use the free and already pre-installed "Numbers").
If you decide to download the PDF, you open the file with the preset PDF program of the operating system. Presumably Adobe Reader on the PC and Preview on the Mac (even though Adobe Reader is of course also available for Mac).
After opening, there are two options. Either you manage your calendar directly digitally and enter and manage all events on your PC or Mac. Or you print out the calendar sheets completely and manage the entries analogue.
When managing with software or on the PC, it is even possible to "share" this calendar so that other users of the PC or in the network can access it. It is best to discuss this with your IT specialist. Provision via a cloud service provider is of course just as conceivable. This way, everyone in the household or company can keep up to date with events.
Before the downloading them, here is a screenshot of the calendar.
Preview of the monthly calendar 2023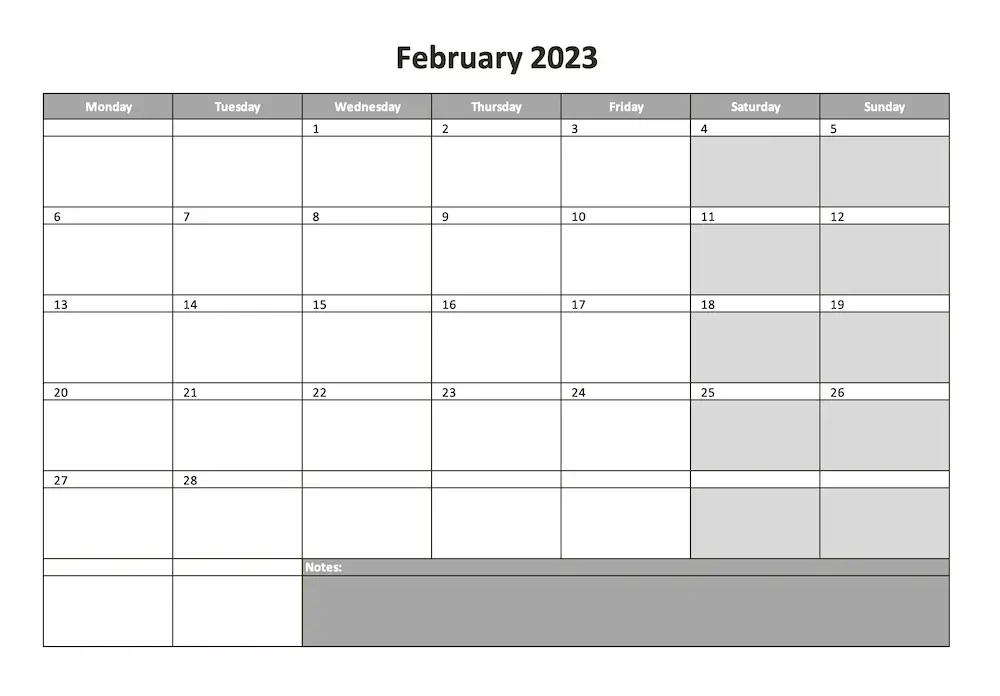 Download the monthly calendar 2023
Here are the Excel and PDF files:
If you like my templates, I'm looking forward to a little donation 🙂
Some more calendars I found online
You can find the german version of this calendar here.