A few days ago somebody asked me for a telehone-notes-template. Thanks for that hint! I could swear I did that template already, but I didn't.
So here we go with a telephone message template. It is free and easy to handle. Just download it, open with Excel or Adobe Reader (PDF) and print it. Now you can put that sheet right to your phone and you won't forget about what to ask during the phone-call.
Have a look at the screenshot of the telephone-note-template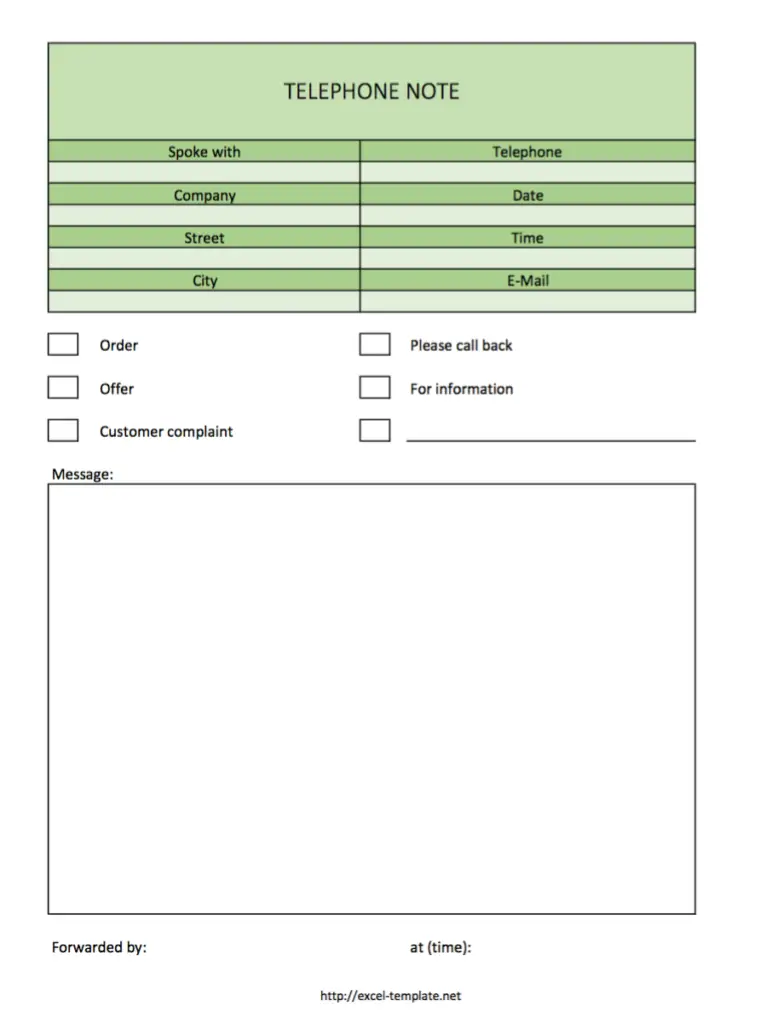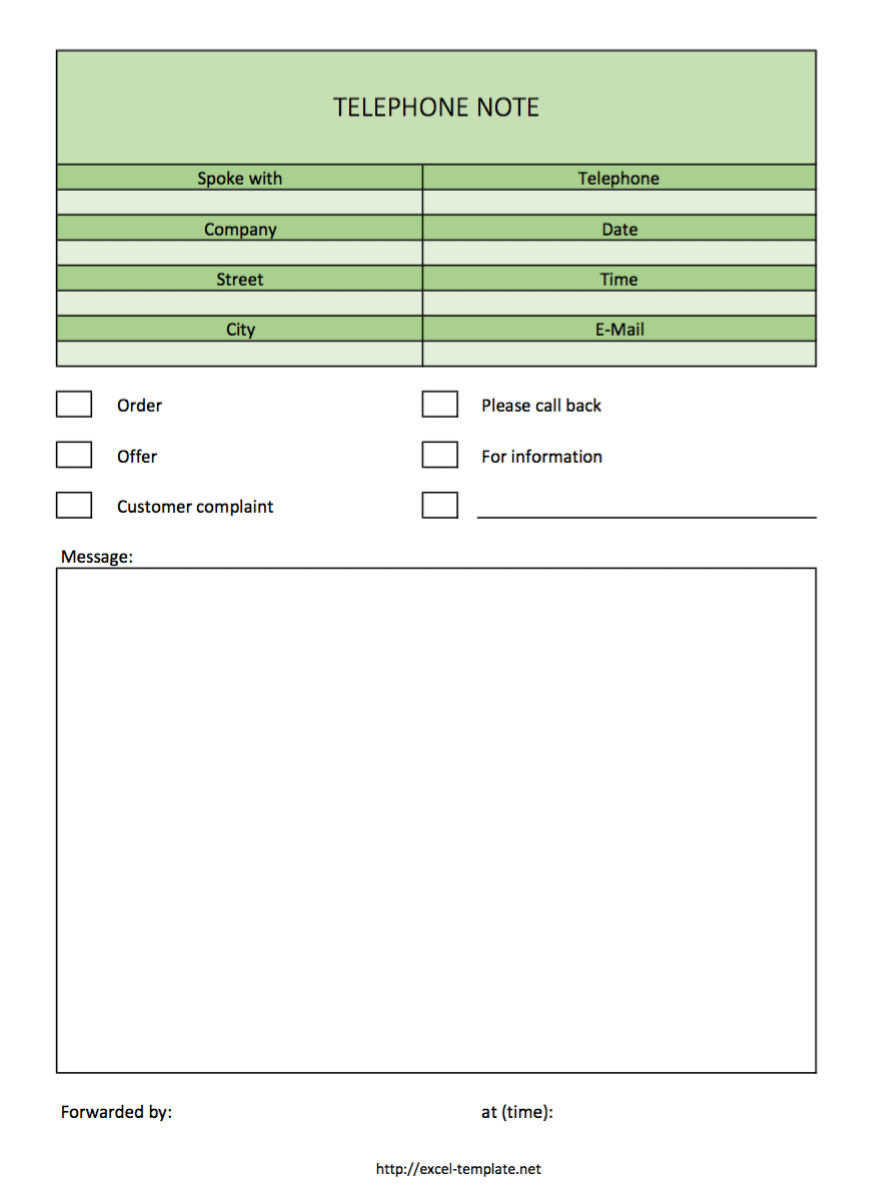 Download the telephone-note template for free
Here you find this template in different file formats (.xlsx, .xltx, .pdf and zip).
If you like my templates, I'm looking forward to a little donation 🙂
Some hints for making better phone-calls: