For anyone who works for a church or oversees or follows church events, I created this Excel template "Church Rota". A kind reader of my blog alerted me that this was not yet in my collection of templates (thank you Deborah).
How does this church rota work?
As always, it's quite simple. First, download the template at the end of this article and open it with a spreadsheet program (probably Excel from Microsoft or Numbers from Apple).
Then you have two choices. Either you print the plan (it consists of 2 pages in letter format) and fill in the respective fields by hand.
The other option is to keep the roster digitally in Excel. To do this, enter the month at the top and in the columns the corresponding data for the corresponding days of the week.
By the way, the column for churches has a drop-down list. There you can conveniently enter the churches that are usually used. Enter the values for the list on the "Churches" worksheet – up to 17 churches are possible.
For several months you can simply duplicate the plan or the worksheet. Click with the right mouse button on the field "Rota" and select "copy" or "duplicate". You can then fill in another month in the copy.
Preview of the church roster
Here you can see two screenshots of the schedule.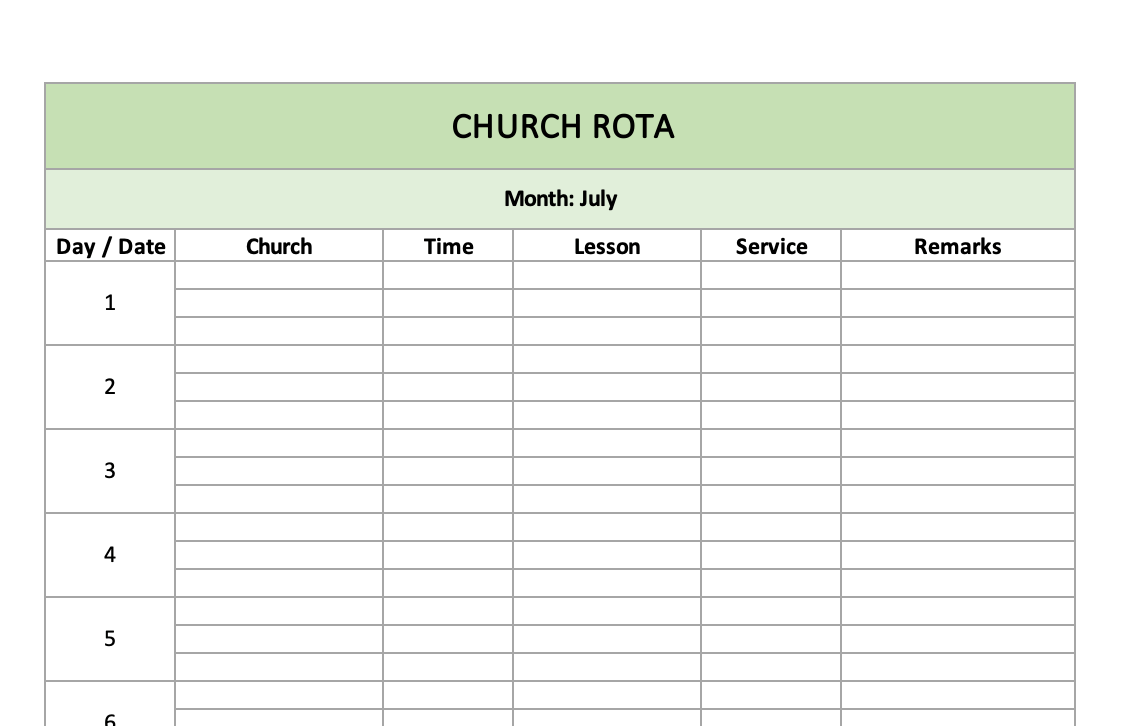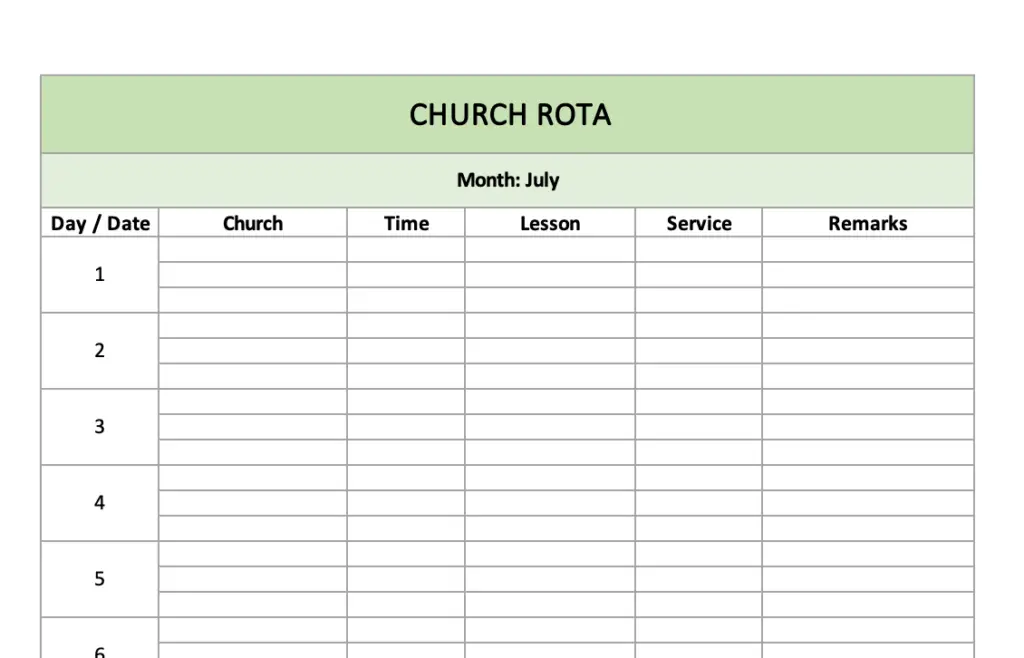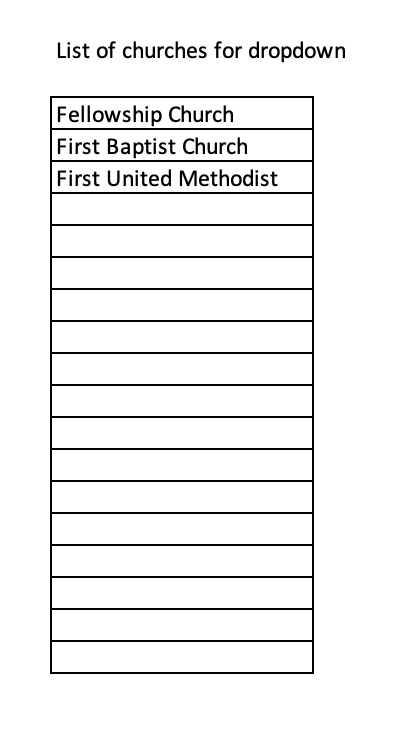 Download the Excel template Church roster
Below you can find the plan as an Excel file and as a PDF.
If you like my template I'm looking forward for a little donation 😉
Other sources on the Internet
You can use this tool for managing: https://churchsuite.com/
This service looks helpful, too: https://www.churchbox.co.uk/