The College Comparison Tracker for future or present college students
College Comparison Tracker helps you keep track of applications and compare colleges side-by-side to help you make the right decision for your future.
With this college comparison tracker template you can follow your plans for higher education and lay out a better road map for your future.
This is a very easy to use, but nonetheless useful template for future students who are planing ahead.
Preview of the College Comparison Tracker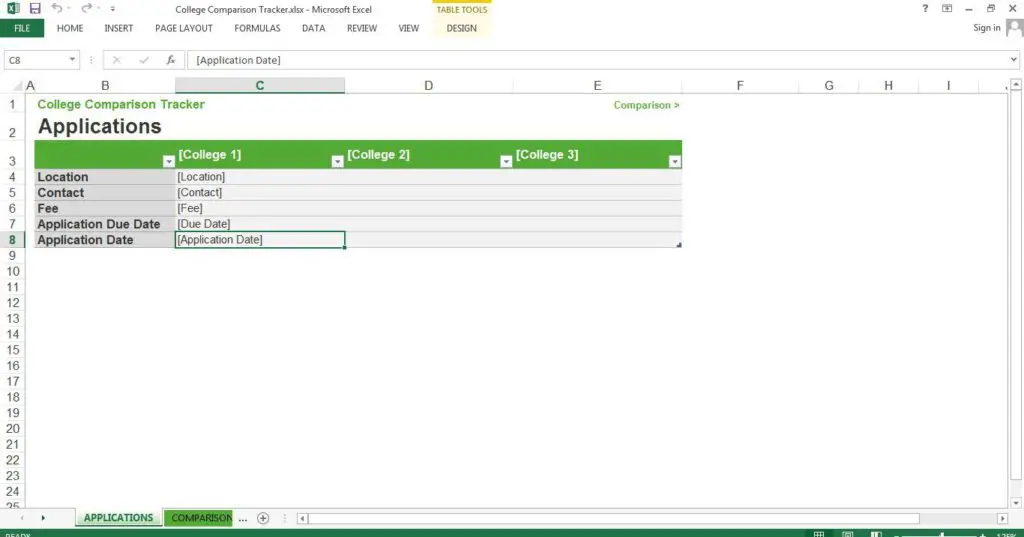 Download your free Excel template "College Comparison Tracker" here
If you like my templates, I'm looking forward to a little donation 🙂