So, I have also made an Excel template for invoice creation. The summation and percentage calculation are automatic. The tax can be  at 0%, 5% or 20% and can be changed to any value you like. Just switch to spreadshett "VAT setting" and change 0, 5 or 20 to another number.
Have a look at the screenshot of the invoice excel template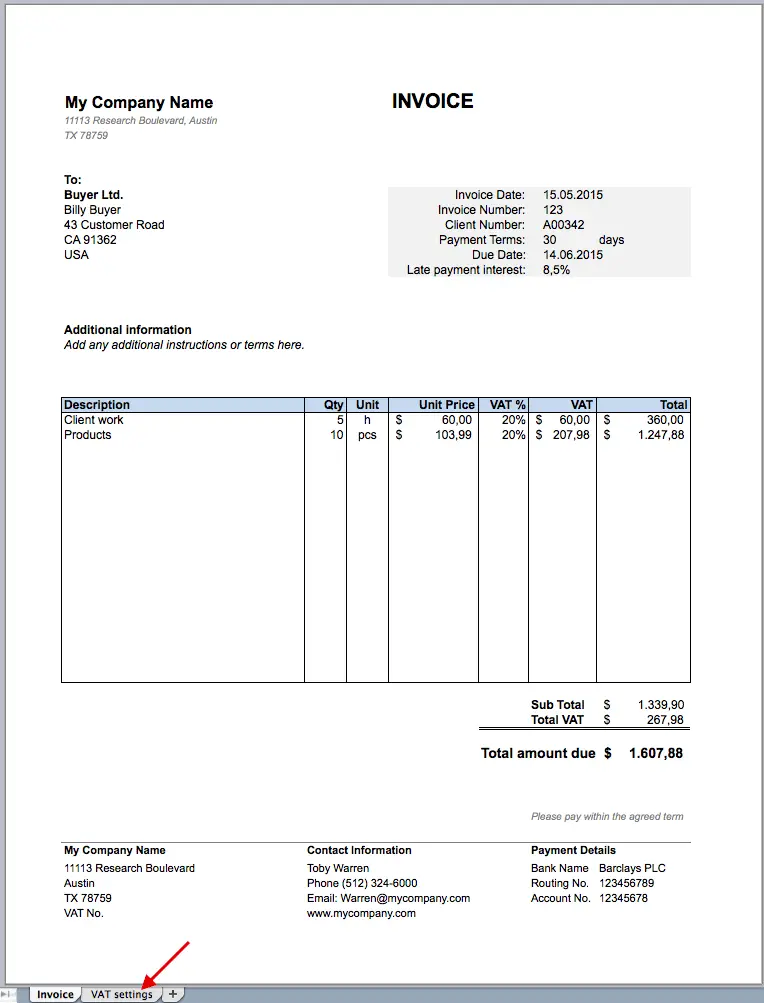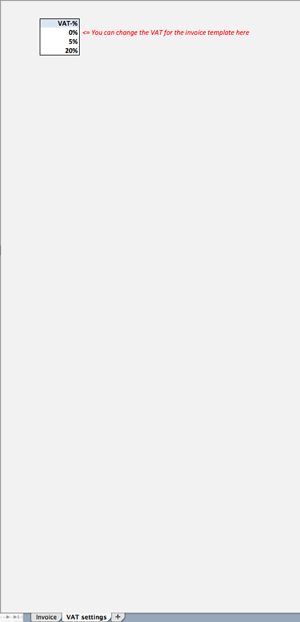 Download the invoice template for free



Here you may find this template in different file formats (.xls, .xlsx, .xltx, and zip). Please, the users of Internet Explorer should pay attention to the fact that direct download of .xls files may fail to function in your browser, that's why you have to choose a zip file.
More invoice templates in the network
A little research showed that there are other good invoice templates to download: