When kids get involved in sports, the parents do too. Whether you're a soccer mom or soccer dad, you'll likely be asked to be a team manager, team parent, assistant coach, referee, assistant referee, and maybe even a coach. The Soccer Team Roster template will help you create a nice 1-pager that includes admin/contact info, the team roster, game and snack schedule. You can also use it to create a visual lineup for each game.
This soccer roster template contains worksheets to handle creating a team roster, game and snack schedule, a printable lineup sheet, a game stats worksheet and shot chart as well as a way to keep some overall stats.
The game schedule is included on the roster sheet, making a handy 1-page printout to share with parents.
Have a peek at the Soccer Roster Excel Template: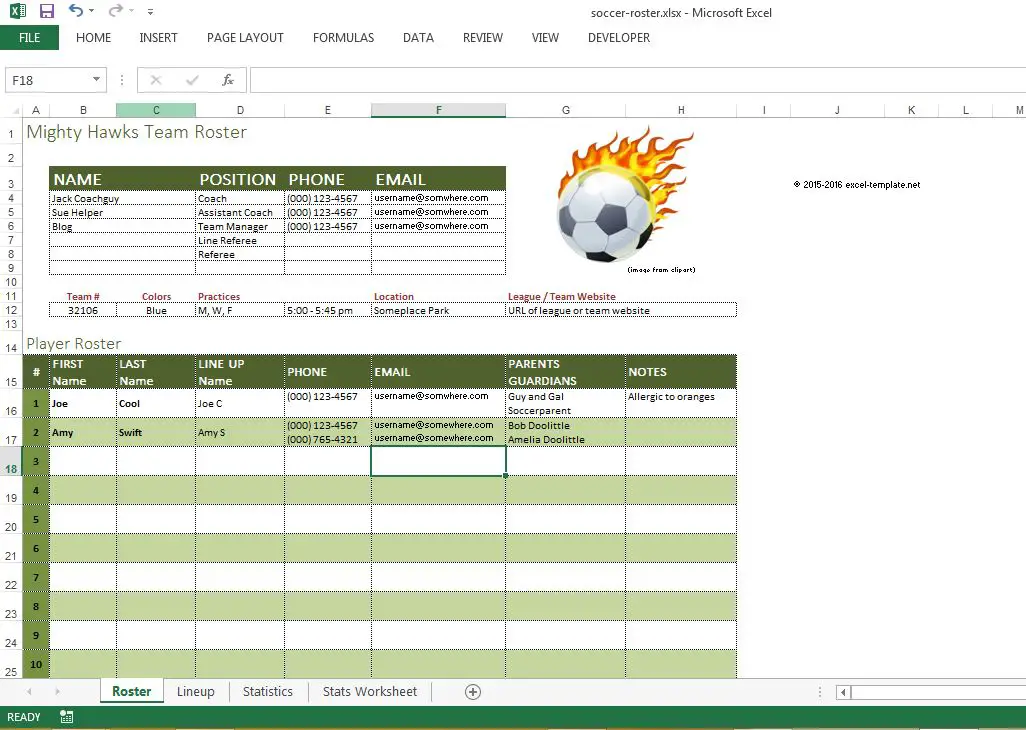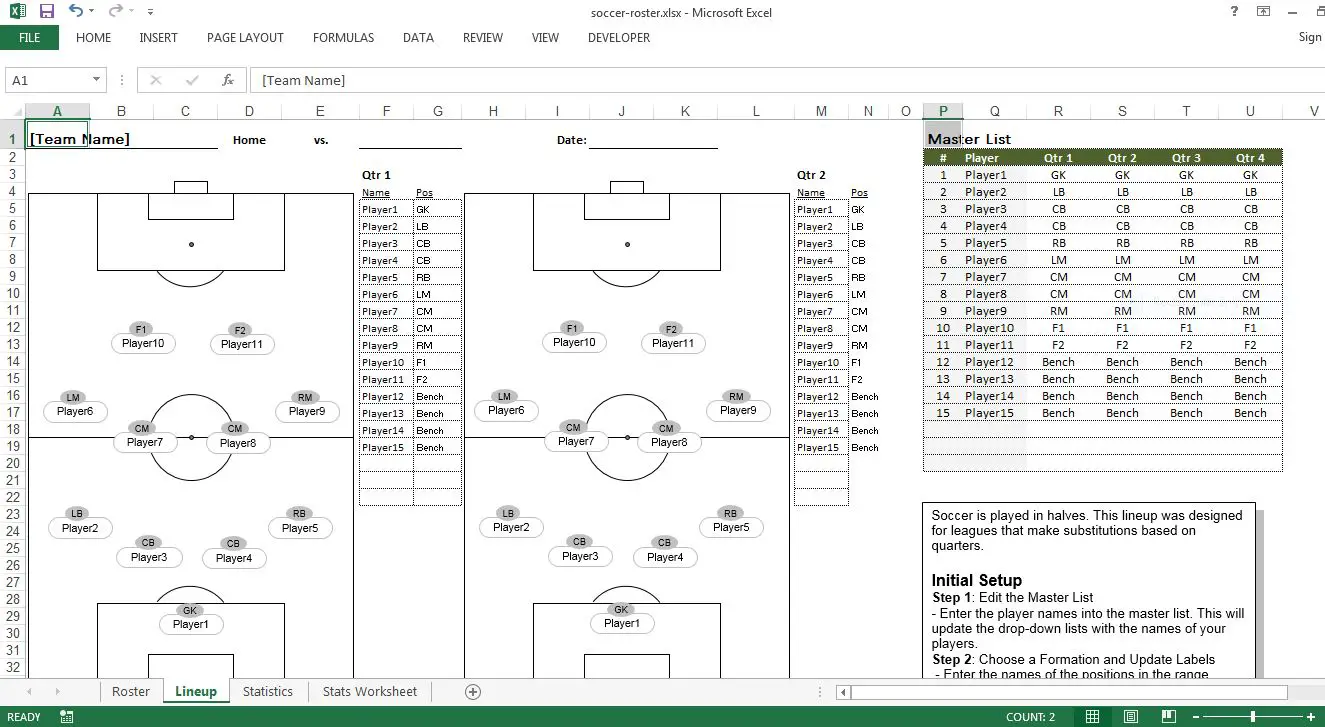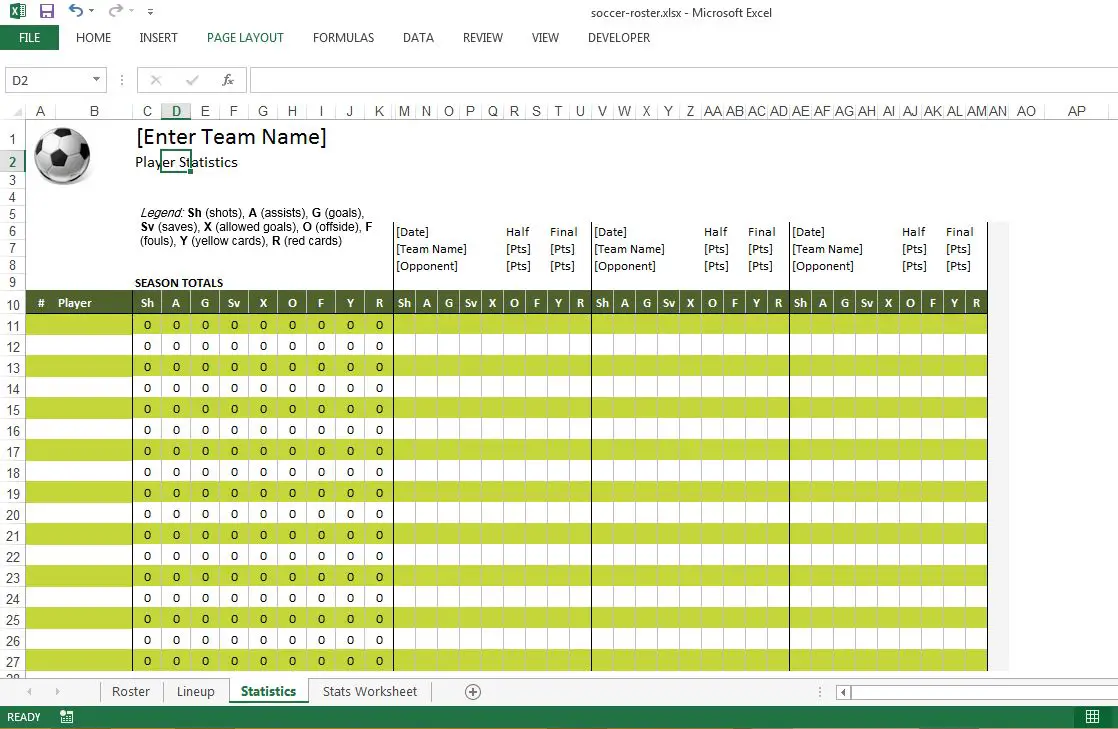 How to use the Soccer Roster Excel Template
For coaching, the visual lineup sheet is great. At each substitution, you can just let the kids look at the lineup instead of having to shout their positions a hundred times and remind them where "left midfield" is. Creating the lineup in the soccer roster template also makes it easy to print an extra copy to give to your assistant coach.
The lineup sheet was designed to be as flexible and easy to customize as possible. You can define your own system of play and name the positions whatever you want. Still, make sure to follow the instructions within the spreadsheet when setting up the lineup sheet, especially if you need to change the number of players. After you set it up the first time, creating a lineup for a game just involves selecting names from drop down boxes for each position.
When you come up with a particularly good lineup, you can create a copy of that sheet for reference later.
Download your free Excel template "Soccer Roster" here
More sports related templates online
I researched sport templates and found some helpful URLs. Hope you find them useful too: