Today I have dedicated myself to a medical topic. I mean, to Excel templates for recording blood pressure and hearts including the calculation of corresponding mean values. An annual overview and automatic diagram creation complete the Excel template.
Have a look at the screenshots of the blood pressure chart as an excel template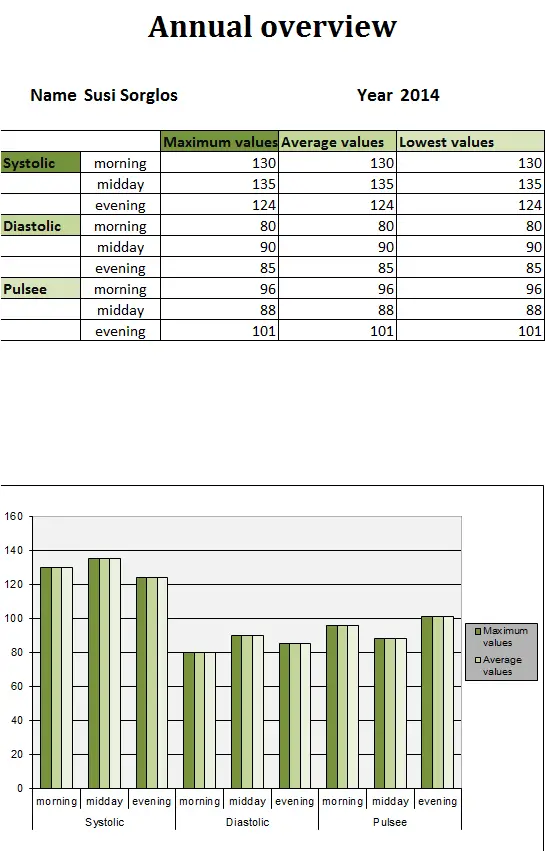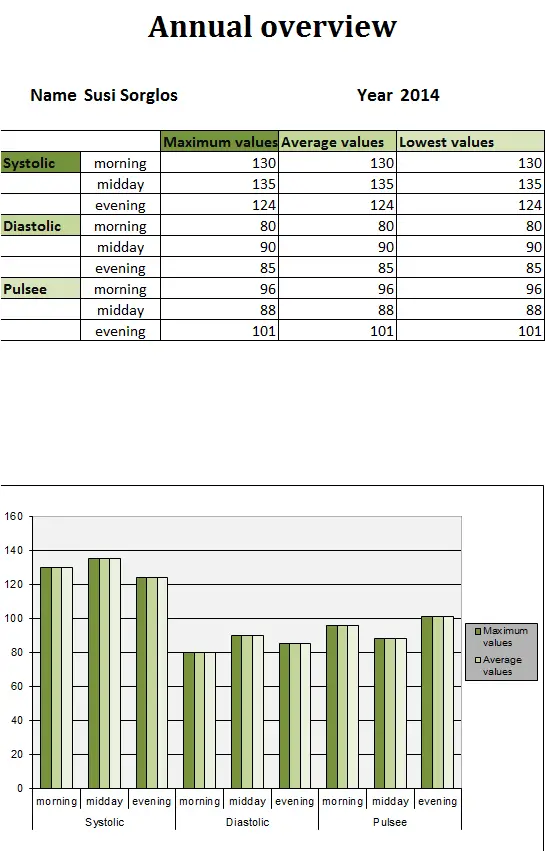 Download the blood pressure chart template for free
Here you may find this template in different file formats (.xls, .xlsx, .xltx, and zip). Please, the users of Internet Explorer should pay attention to the fact that direct download of .xls files may fail to function in your browser, that's why you have to choose a zip file.
If you like my template I'm looking forward to a little donation 🙂
More blood pressure chart templates in the network
A little research showed that there are other blood pressure chart templates to download:
Although they are not so well-designed as mine, but maybe they have more features than mine 🙂