You like to read and read often? Then you certainly (just like me) have a large stock of books and like to lose the overview. Exactly for this case I have created an Excel template, which should remedy the situation:
Enter all your books in one file in a book list!
You can note the following:
Book title,
author,
genre,
purchase date,
price,
reading status,
Media type (eBook, book, audio book),
Description or own opinion to the book.
To make capturing even easier, the Genre, Media Type and Status areas are provided with a drop-down menu. This allows you to easily select the appropriate entry.
Personally, the list is particularly important to me for the book titles that I read electronically or with my Kindle. Since I don't hold them in my hand analogously, it's hard for me to make a reference to them. Again and again I find myself hesitant when searching for new reading material, whether I already know the book or not. With normal books this does not or only rarely happen to me.
Screenshots of the book-collection for Excel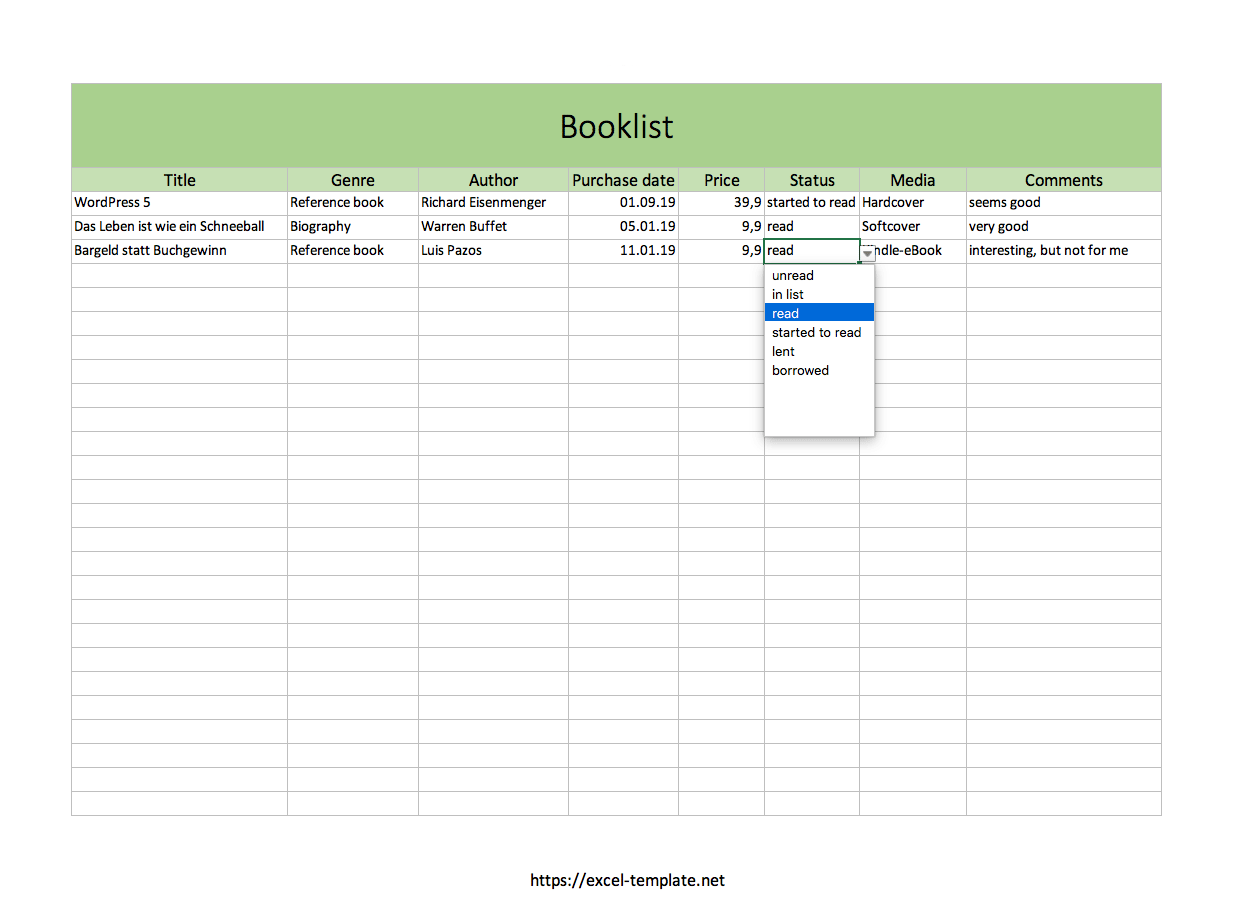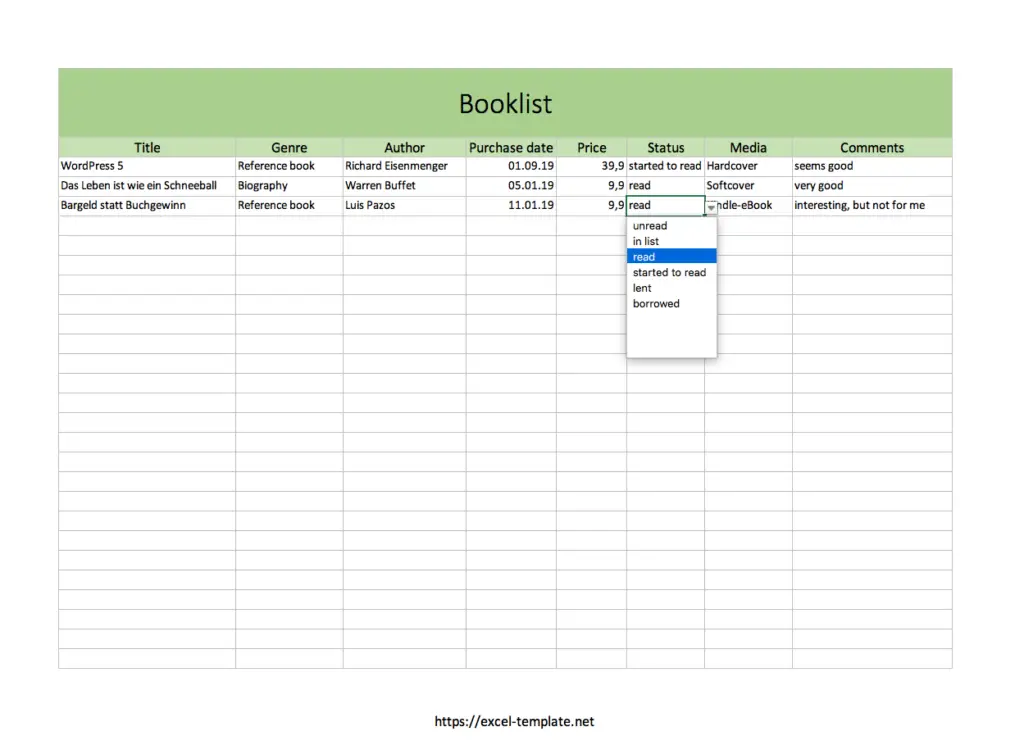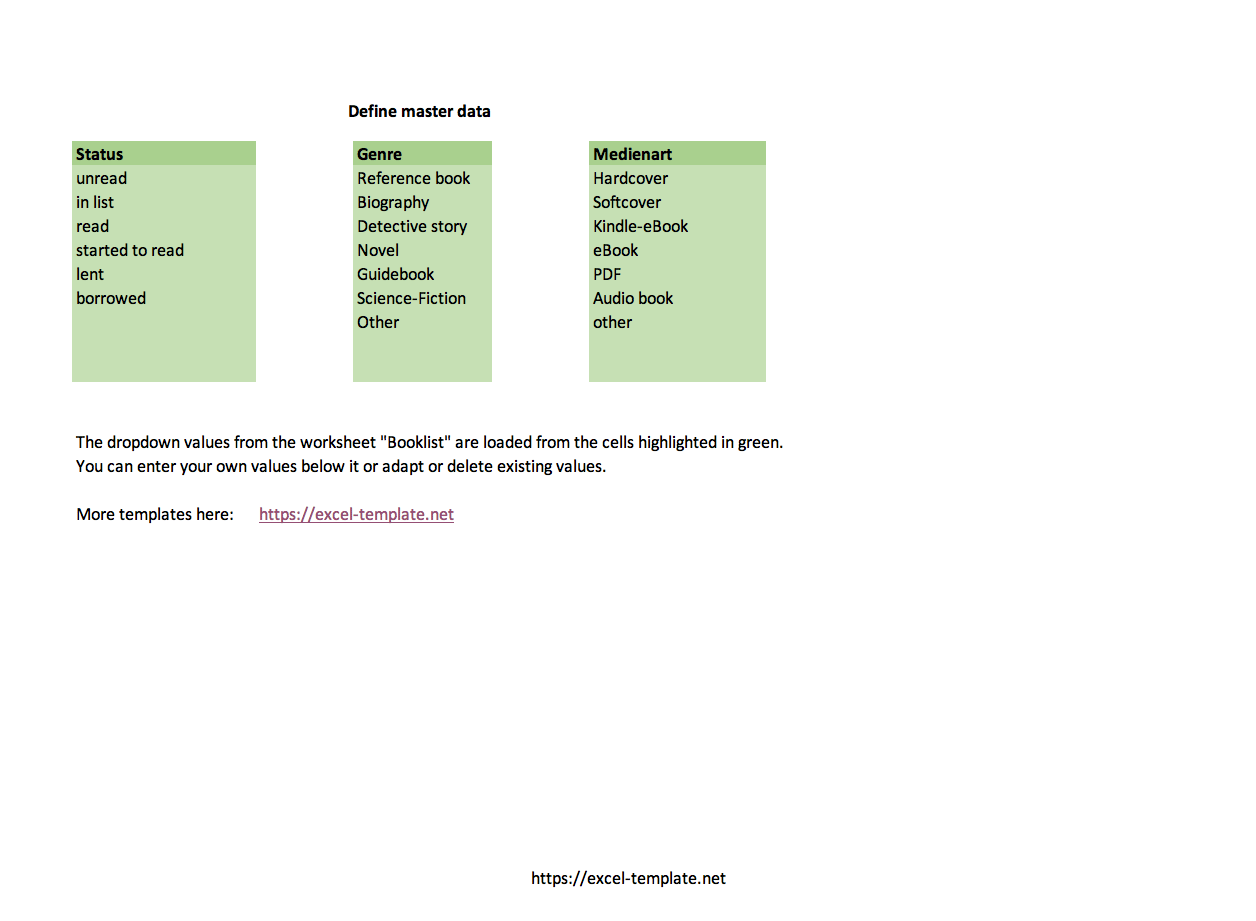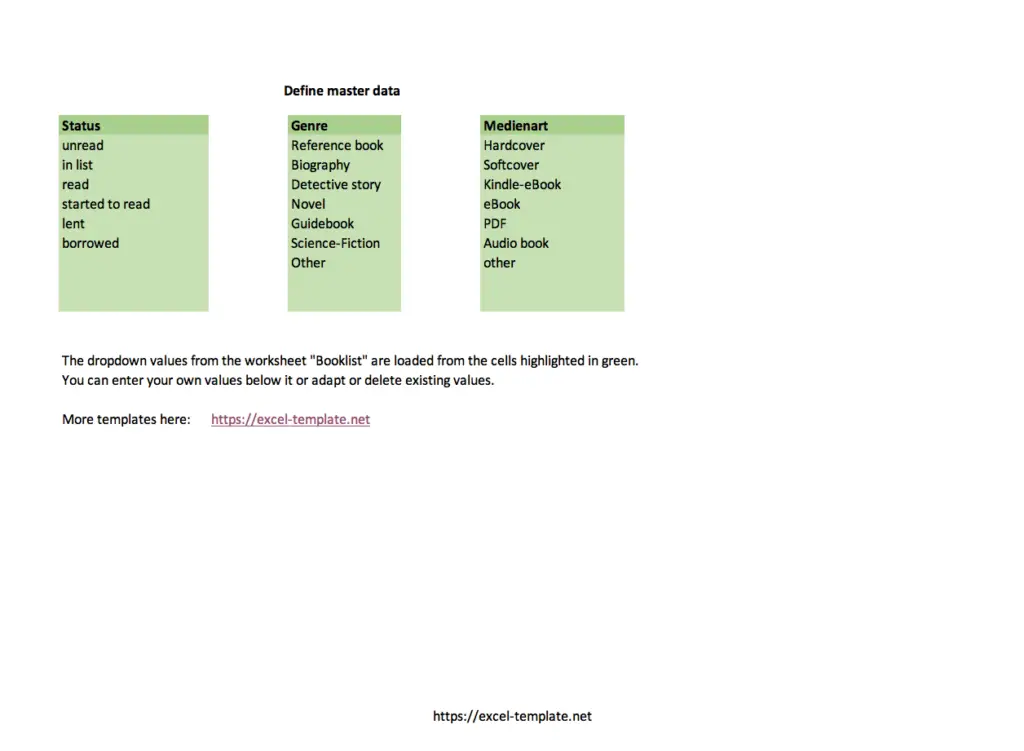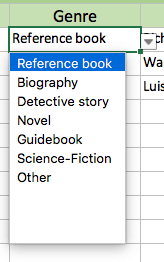 Download your free Excel-template "book inventory list"
Here you will find the download links for the book directory
More bookcollectionlists in the world wide web